Have you heard of MyPlate? It's an easy way to build healthy eating habits and portion control. The MyPlate graphic below shows you the recommended amount of each food group to eat per meal.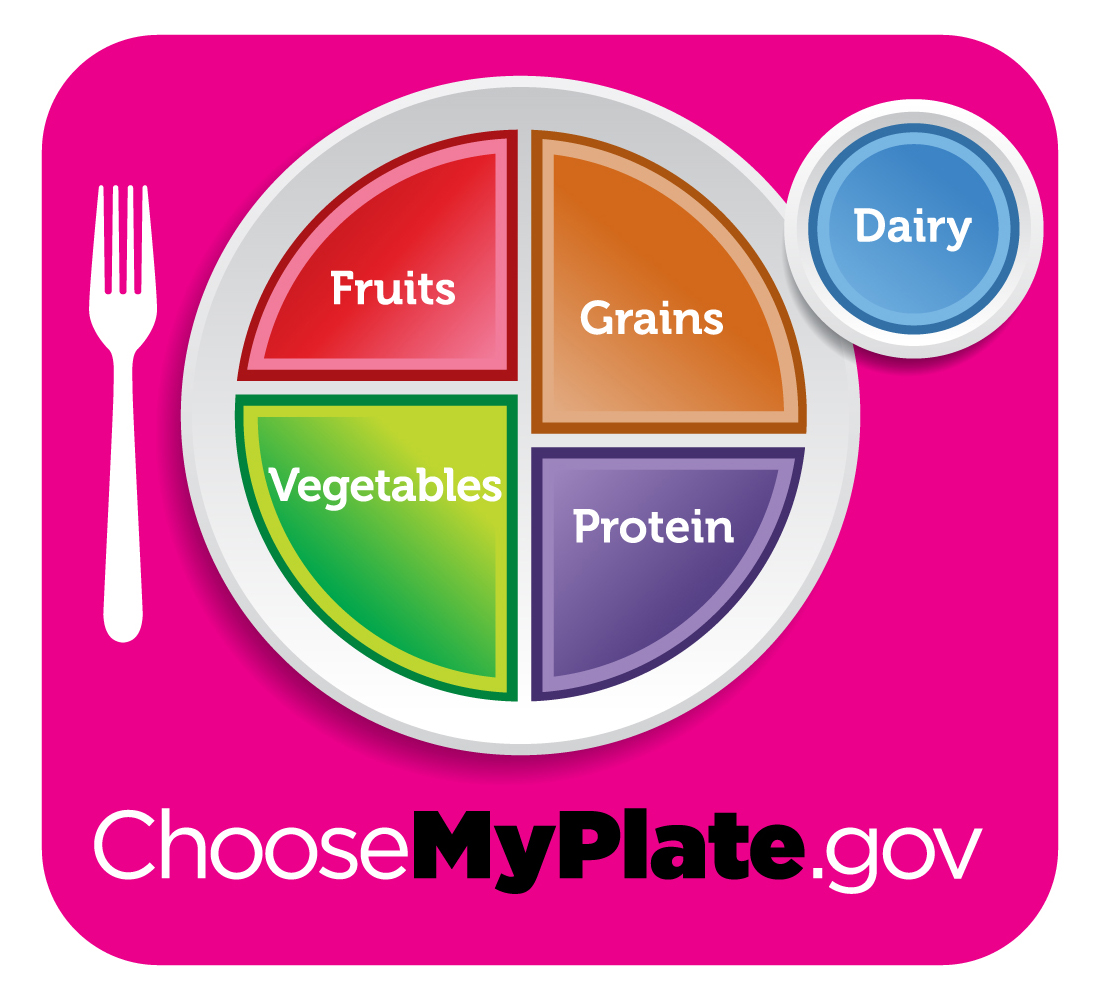 Unlike the classic food pyramid, this infographic offers tips and visuals for food guidance. The right mix of food can help you be healthier, especially if you focus on the variety of foods and the amount eaten.
Like the food pyramid, your ideal meal plate should include all five major food groups when possible. Make at least half of your plate full of fruits and vegetables. One-fourth of your plate can be grains, aiming especially for whole grains. The remaining one-fourth of your plate should include proteins. Add a small amount of dairy on the side. Try to avoid oils and sweets when possible.
In the coming weeks, we'll discuss the different types of foods to try for each major group. In the meantime, visit ChooseMyPlate.Gov for recipe ideas, resources, and fun activities for kids and adults alike!